Vase culbuto de l'ethnie Atoni en terre cuite, Timor occidental (Première moitié du XXe siècle)..Atoni's folk pottery, West Timor (1st half XXth century)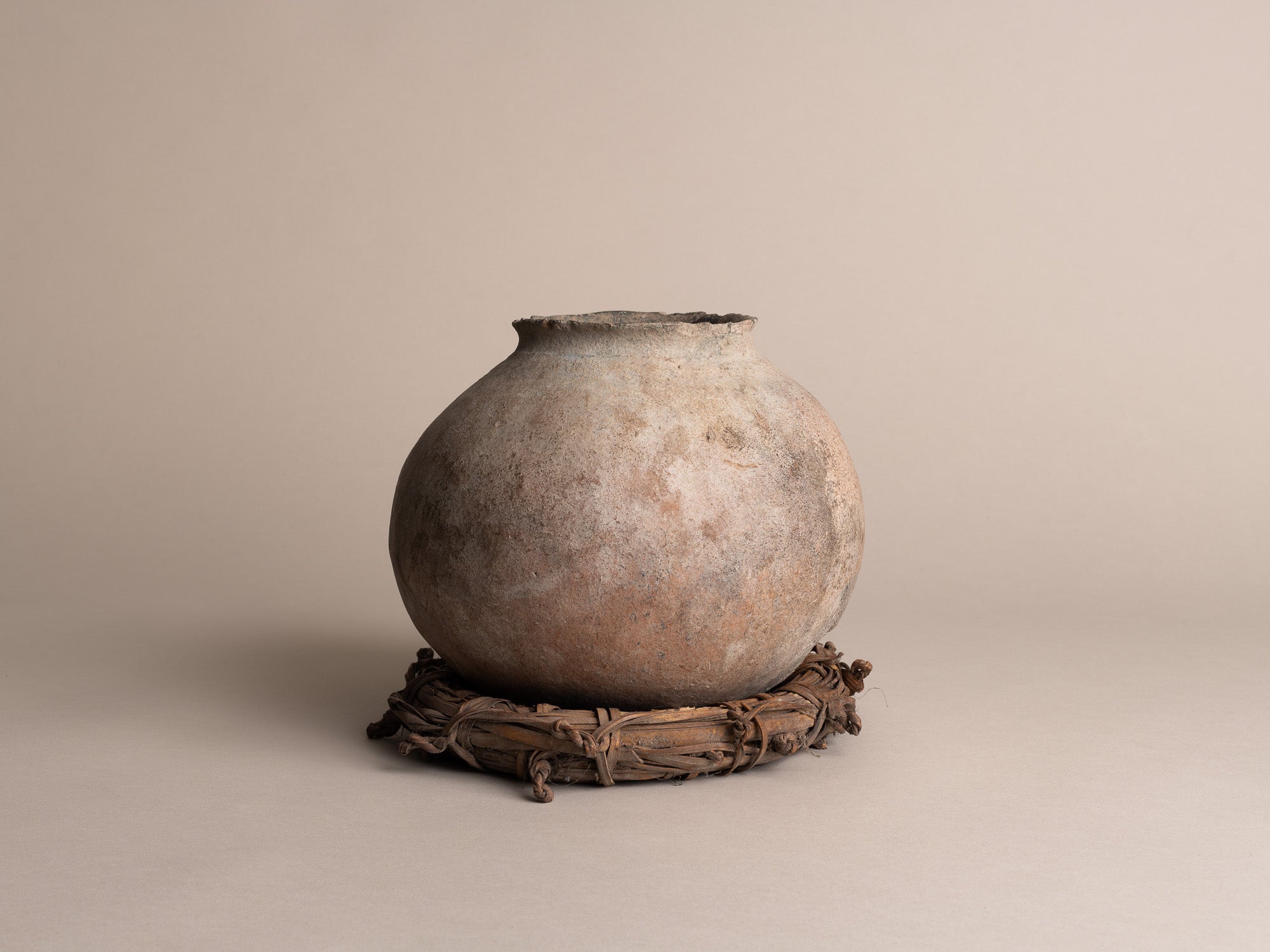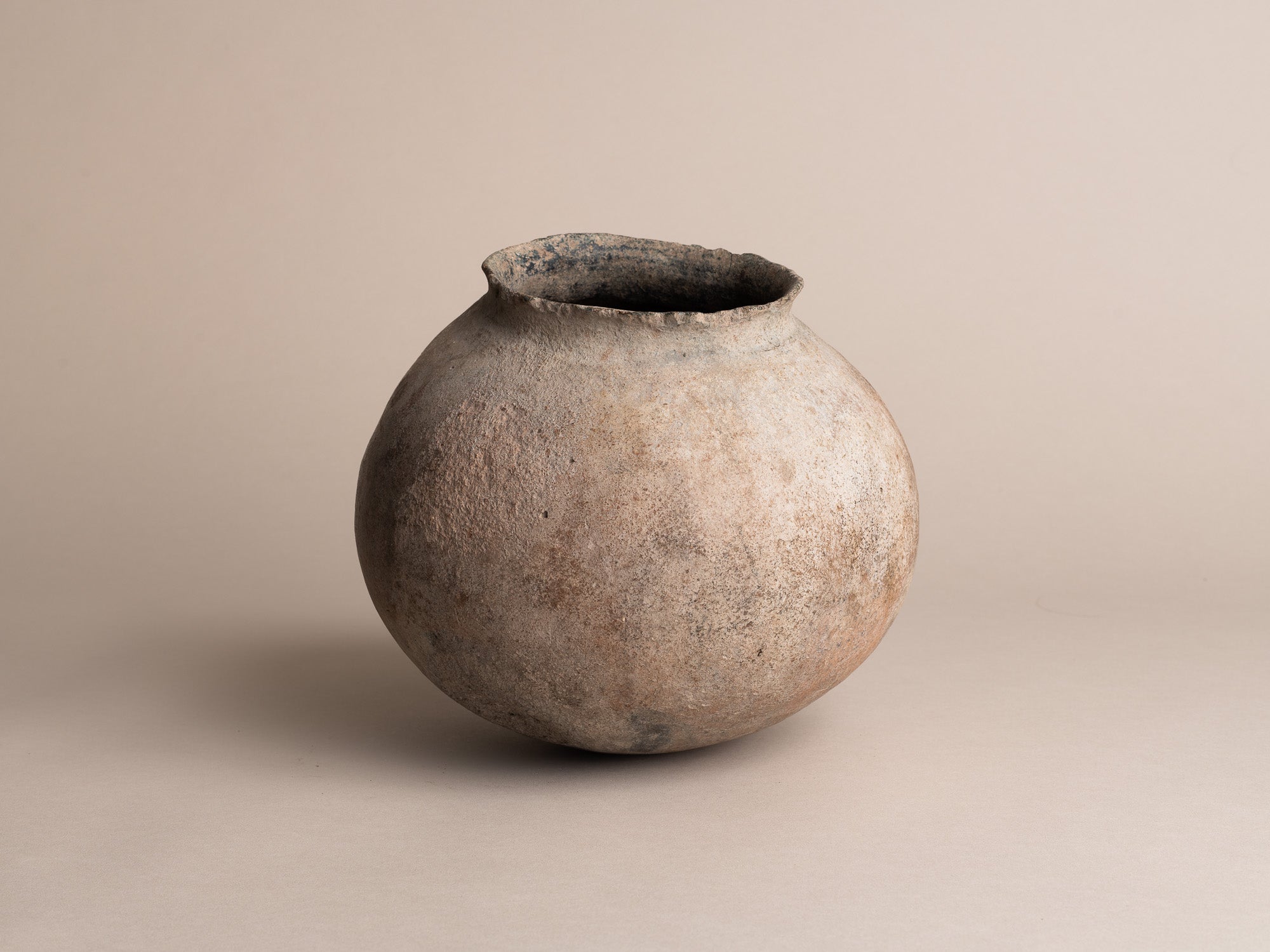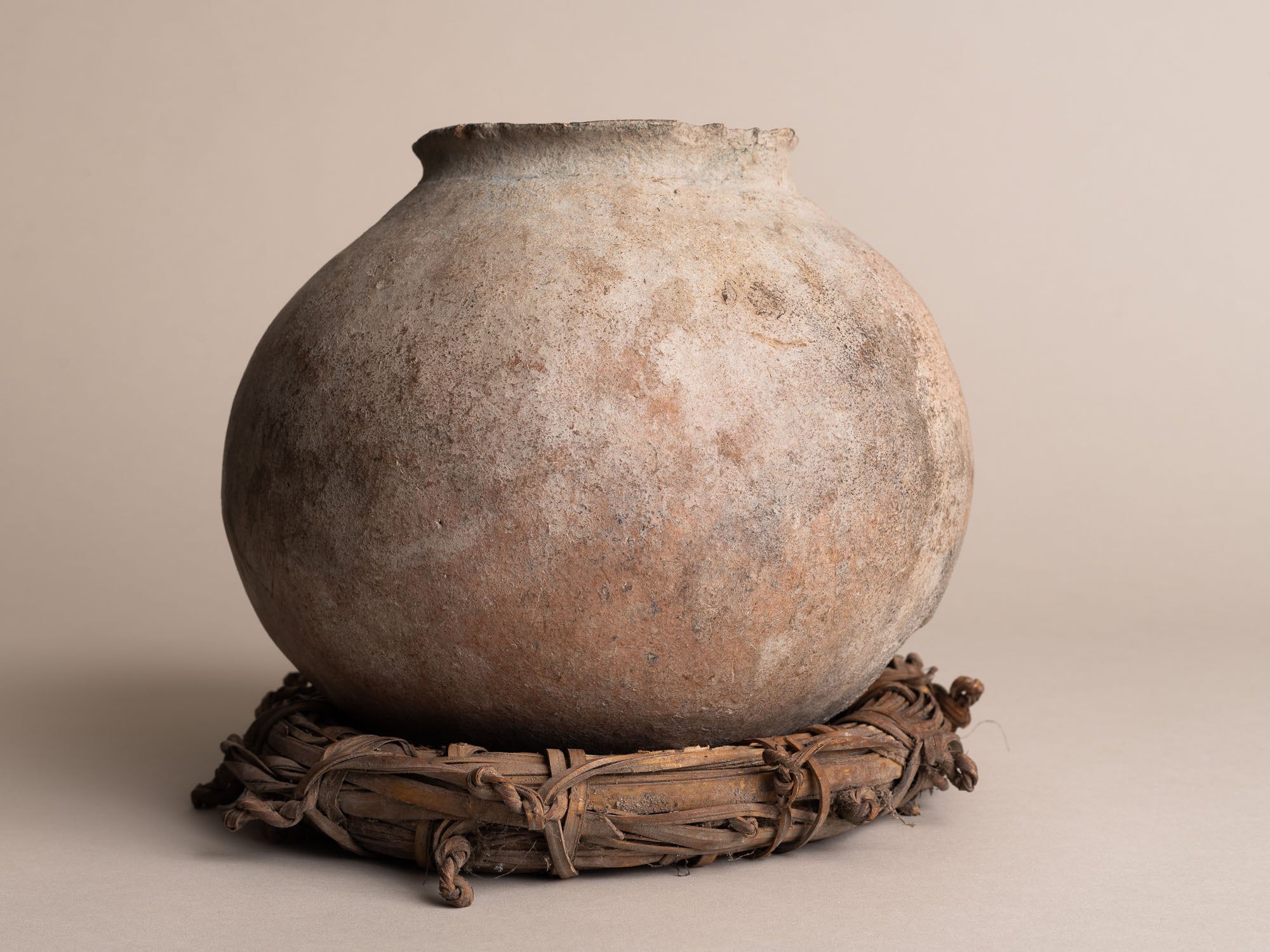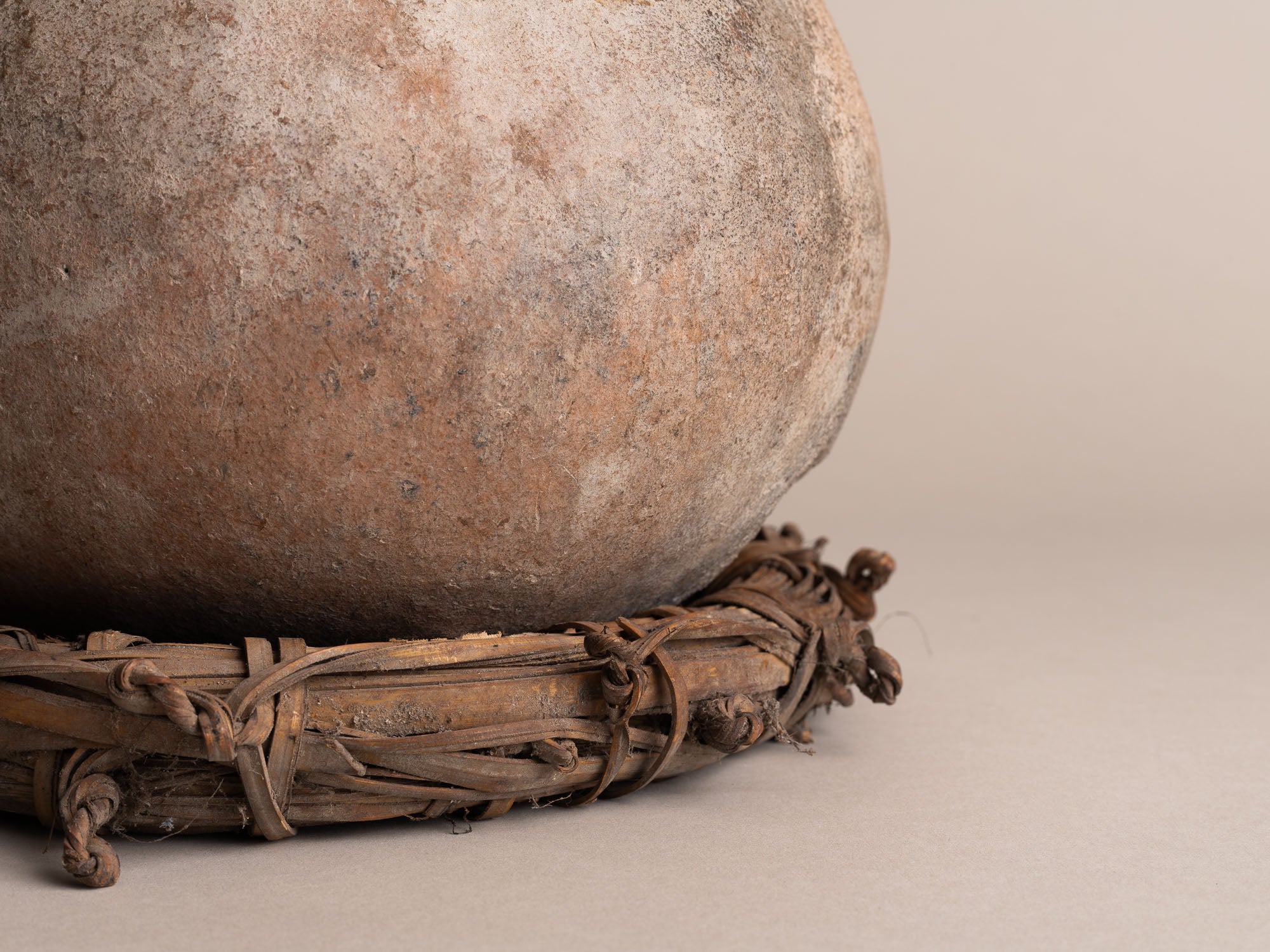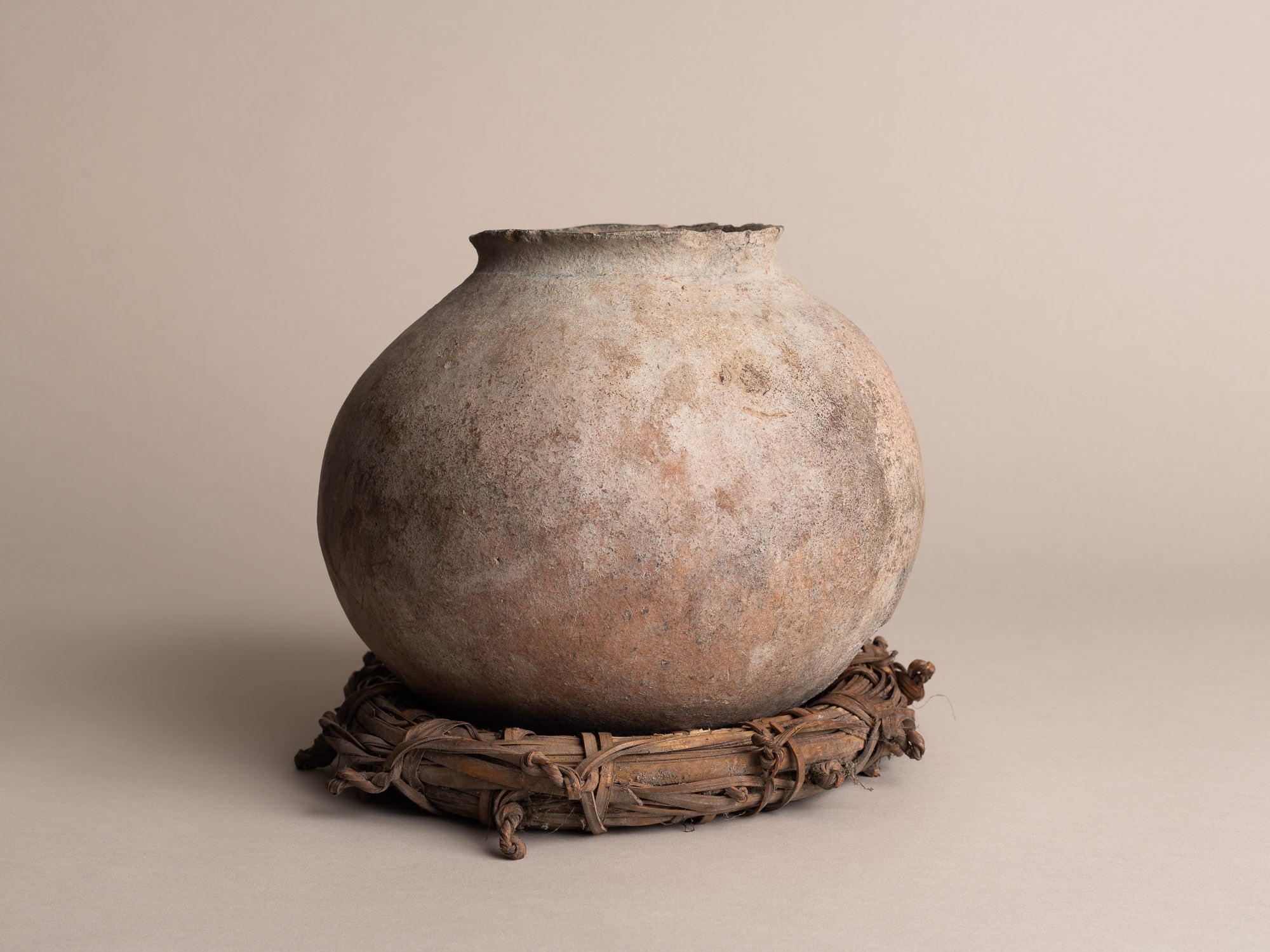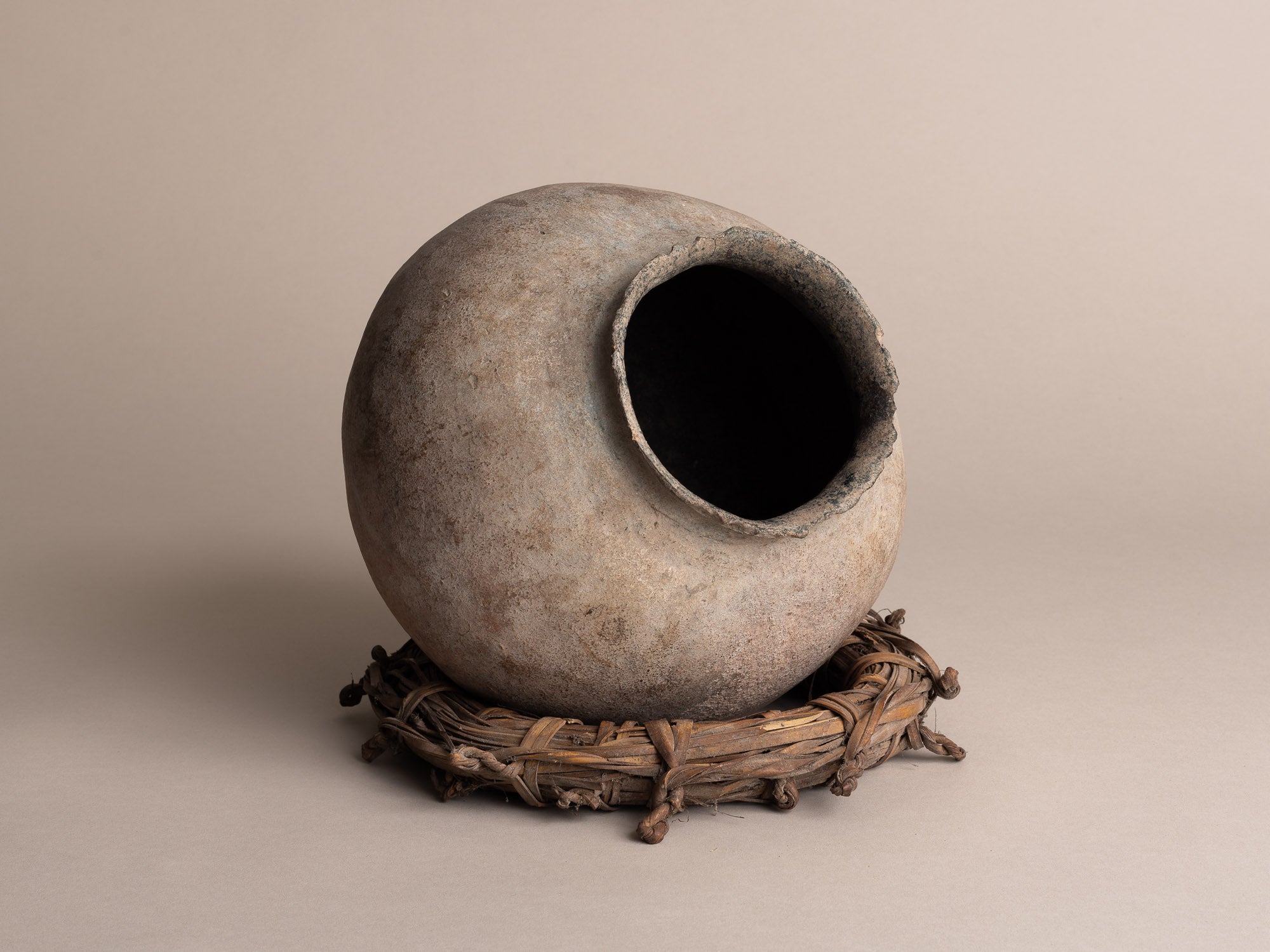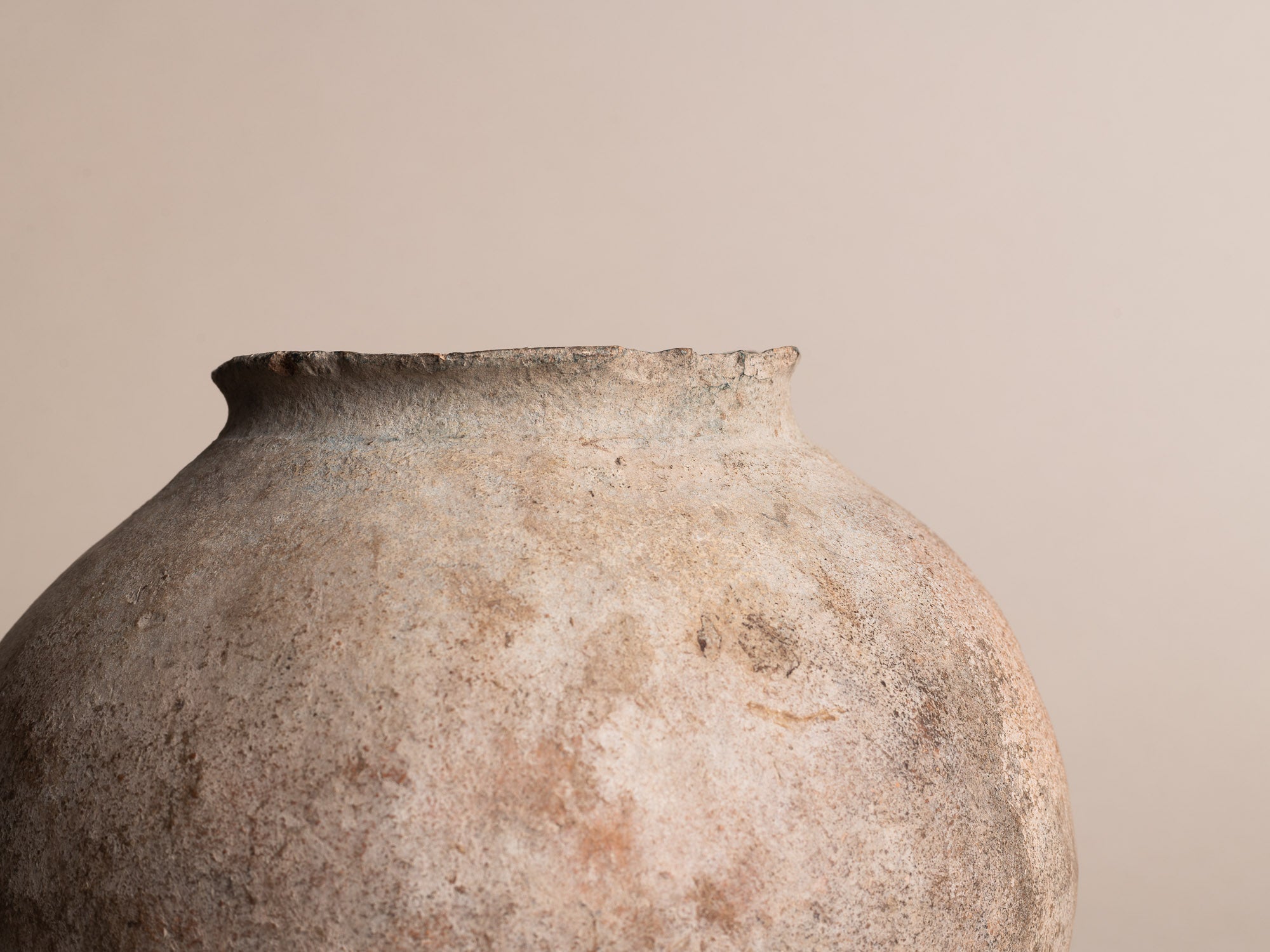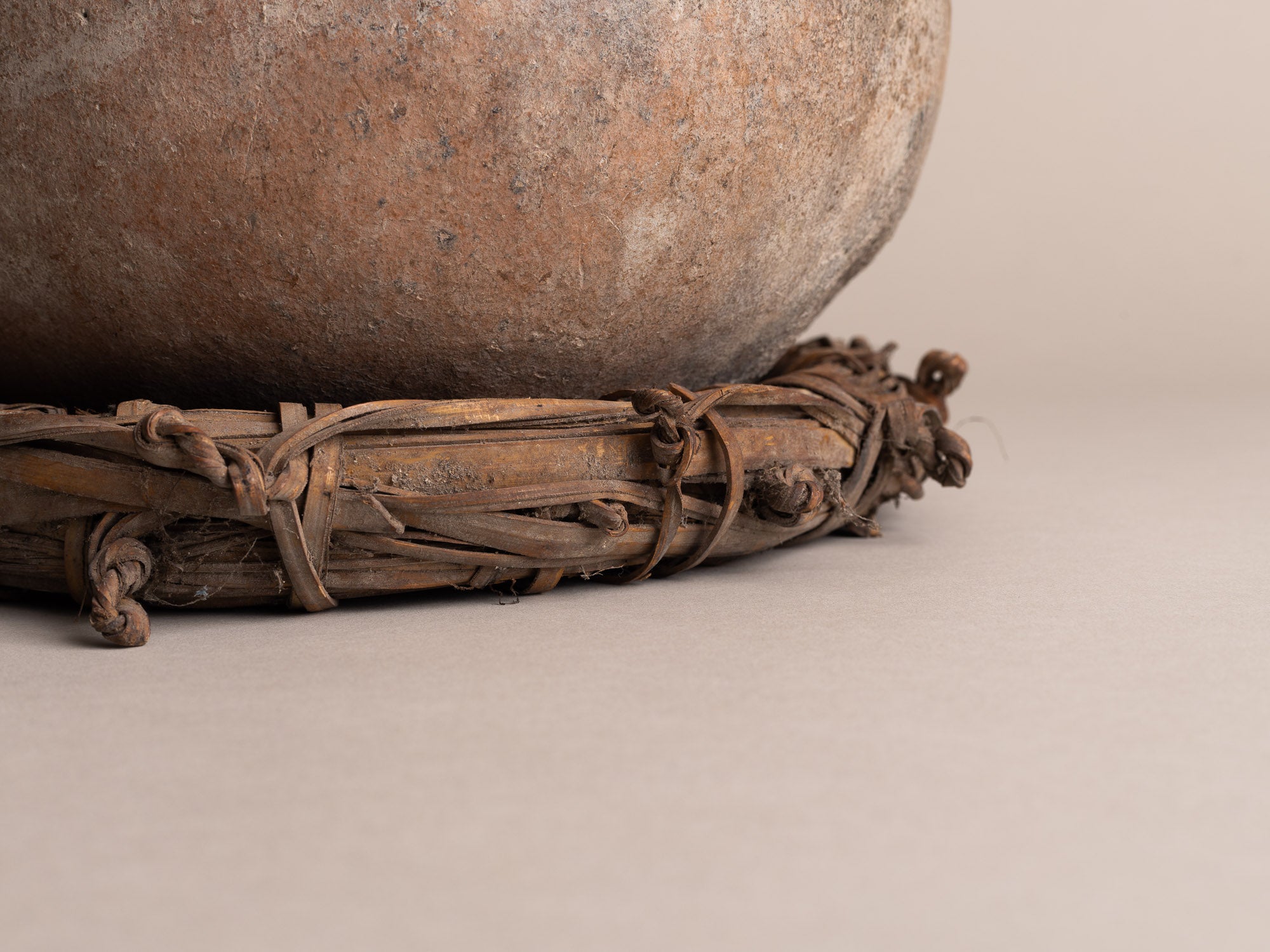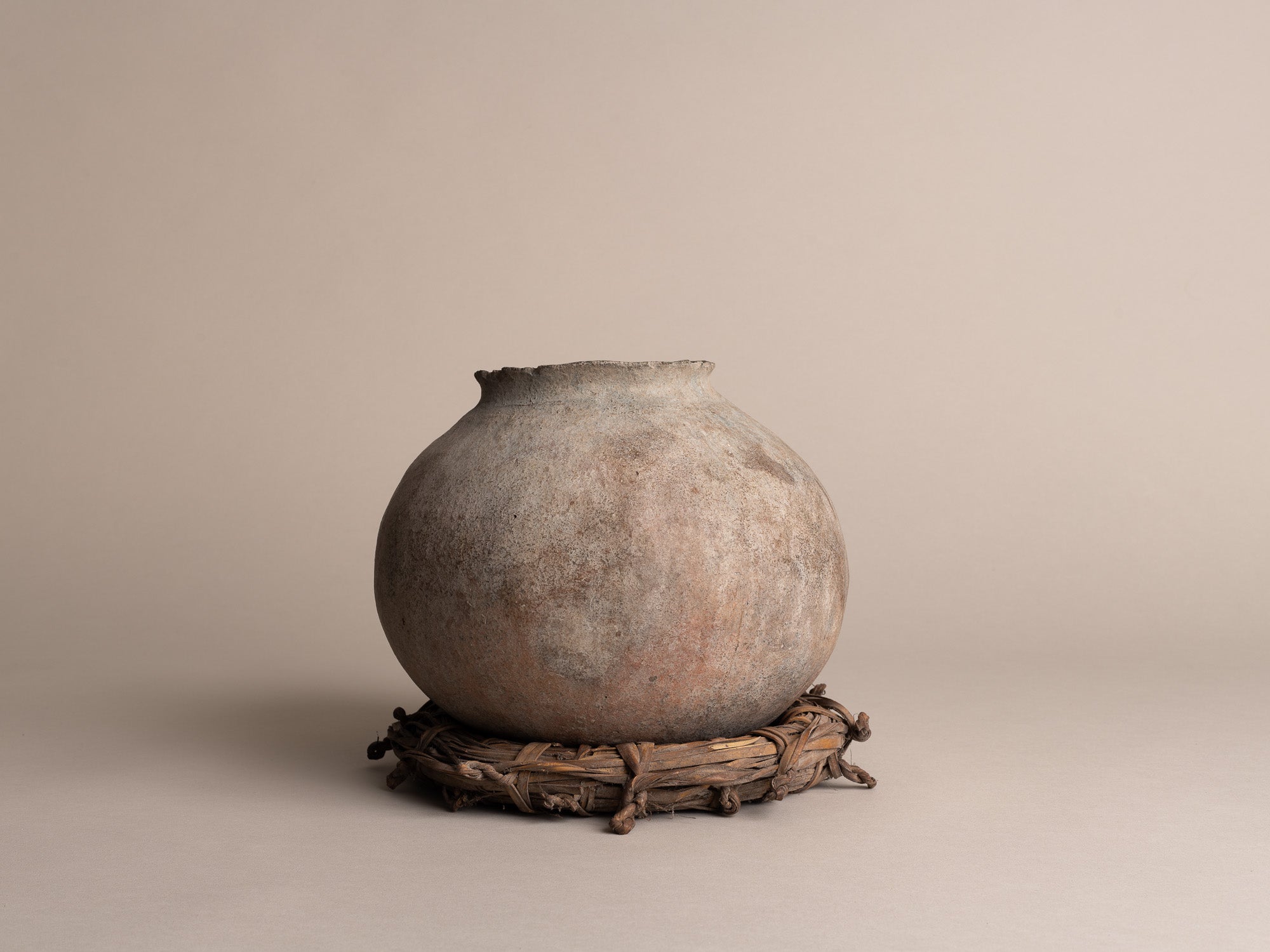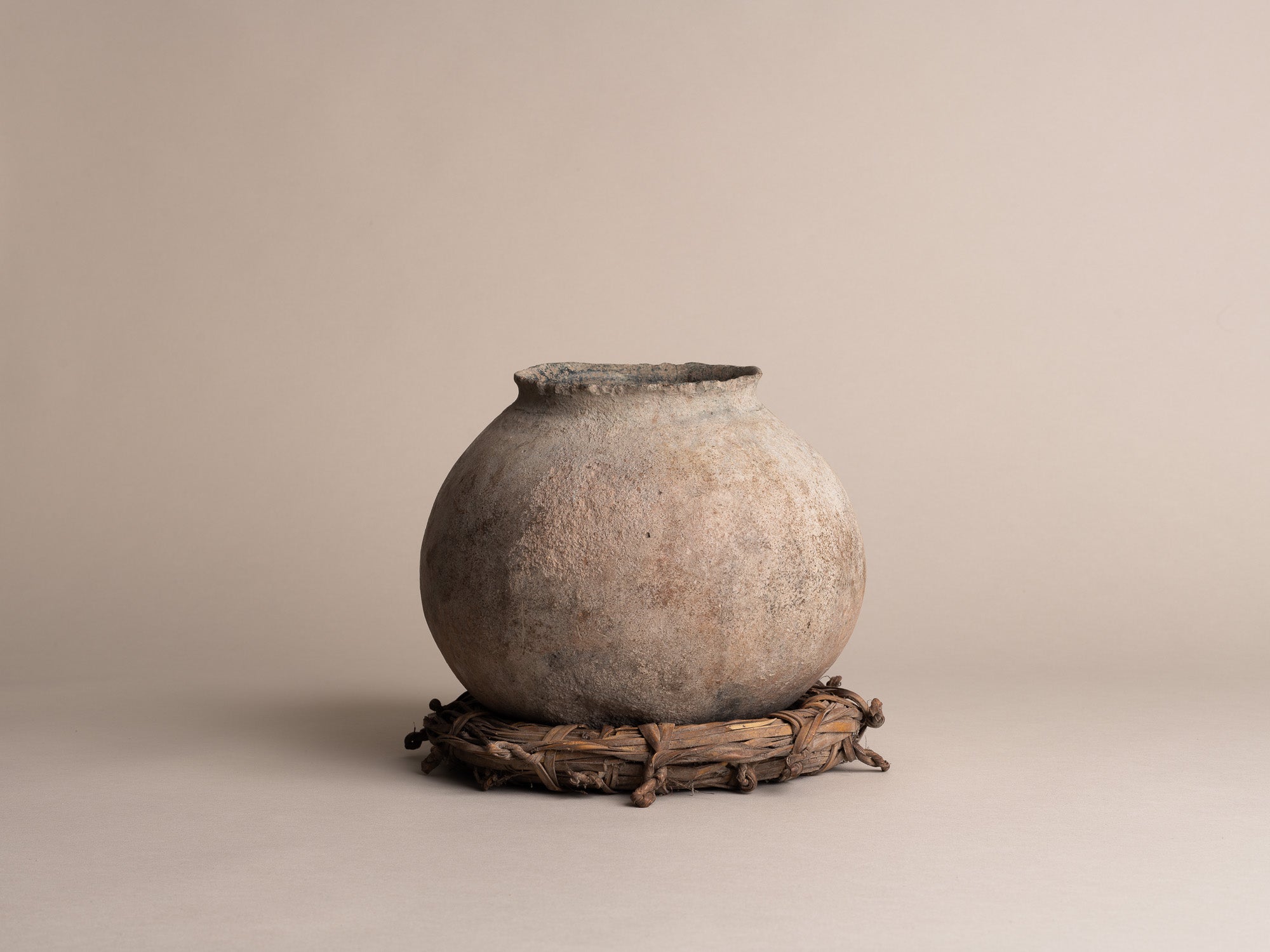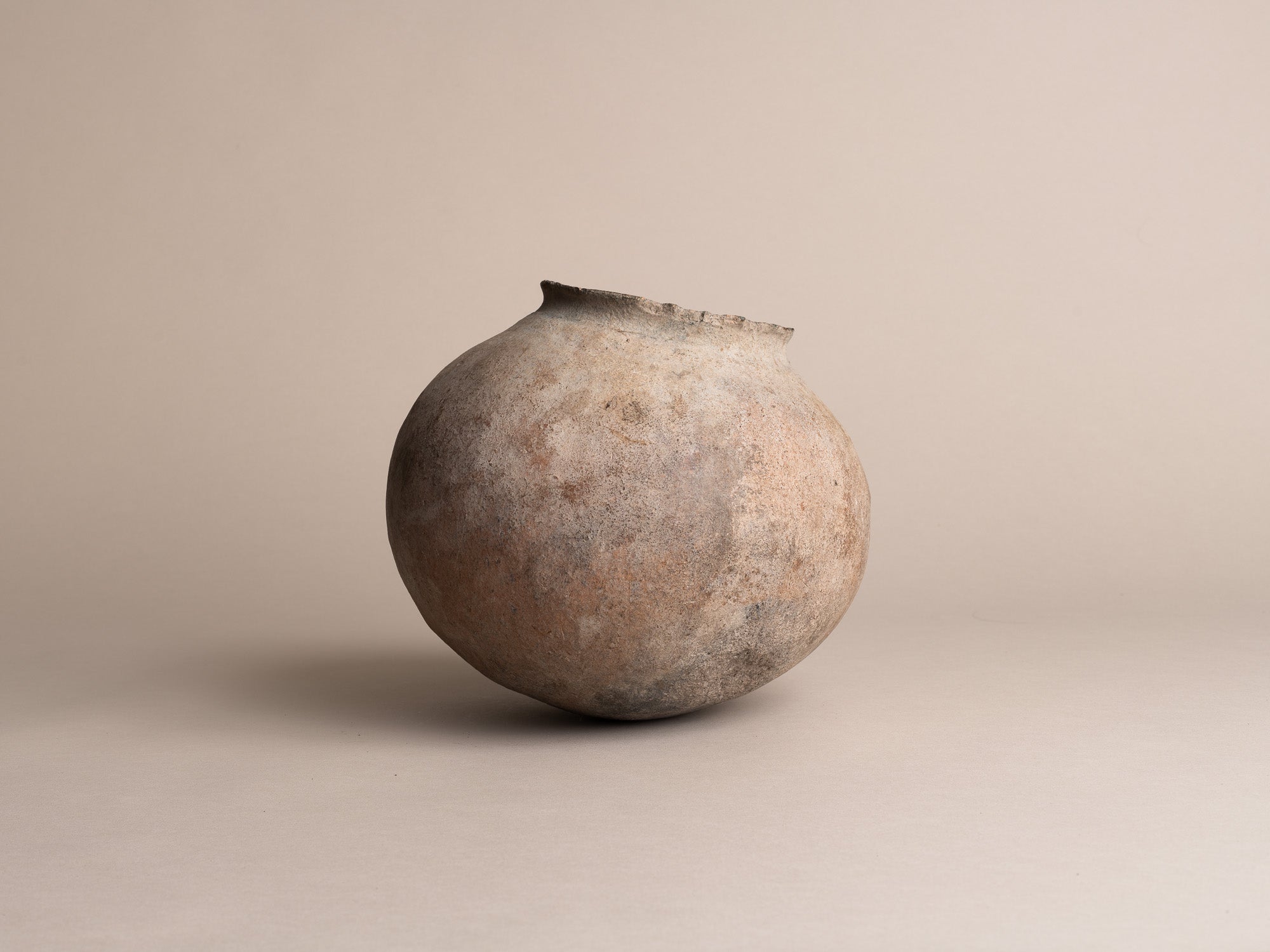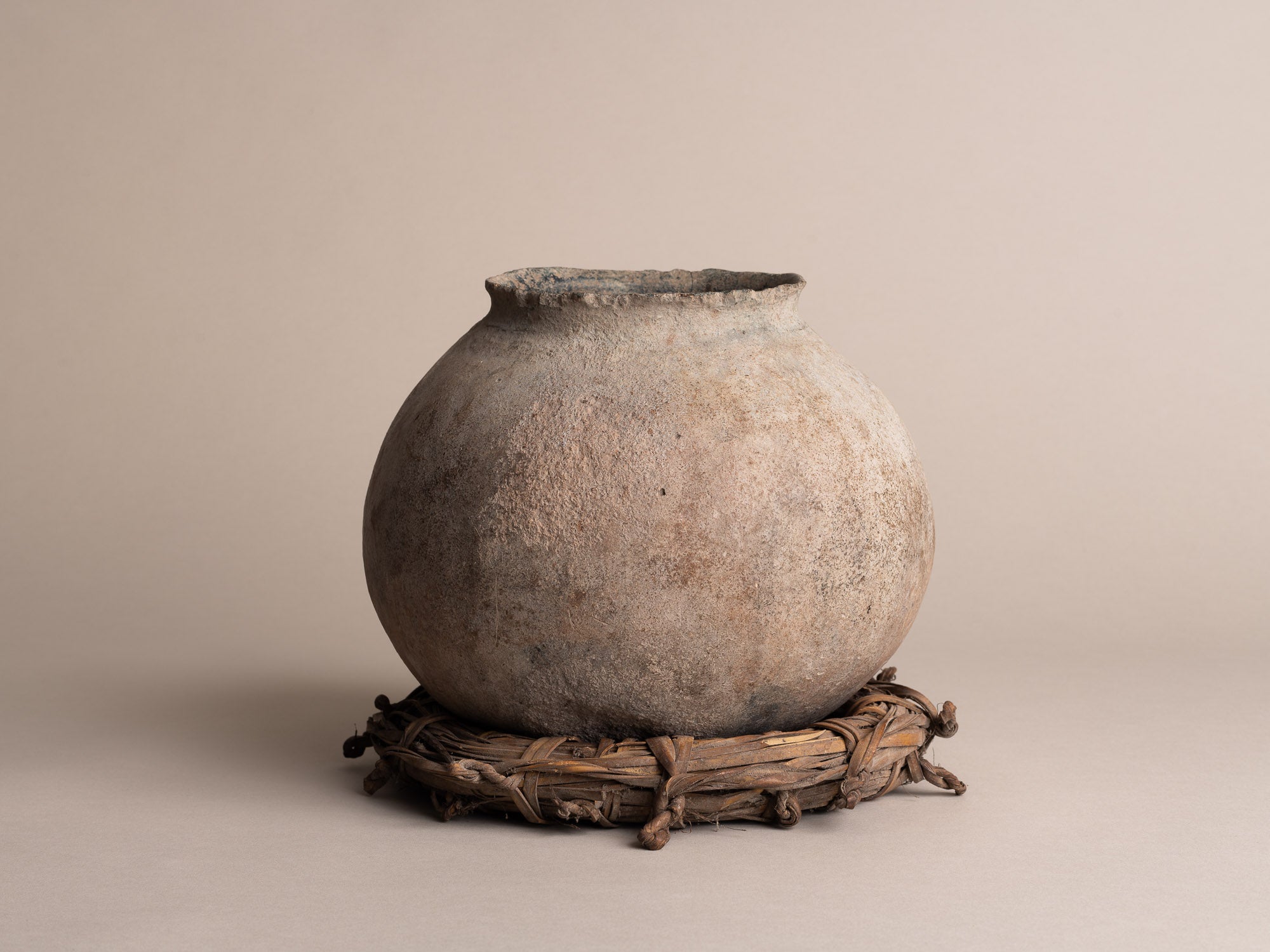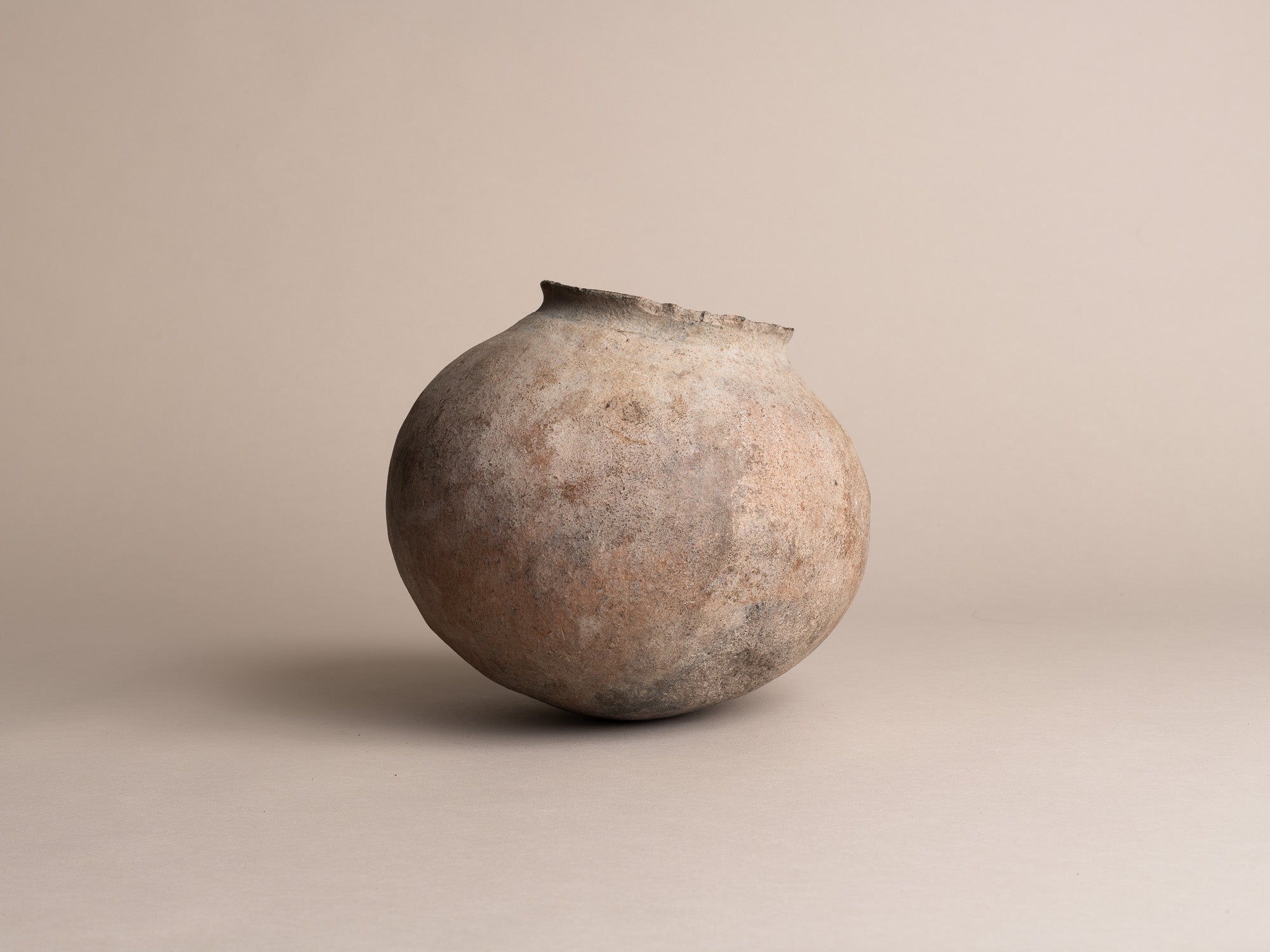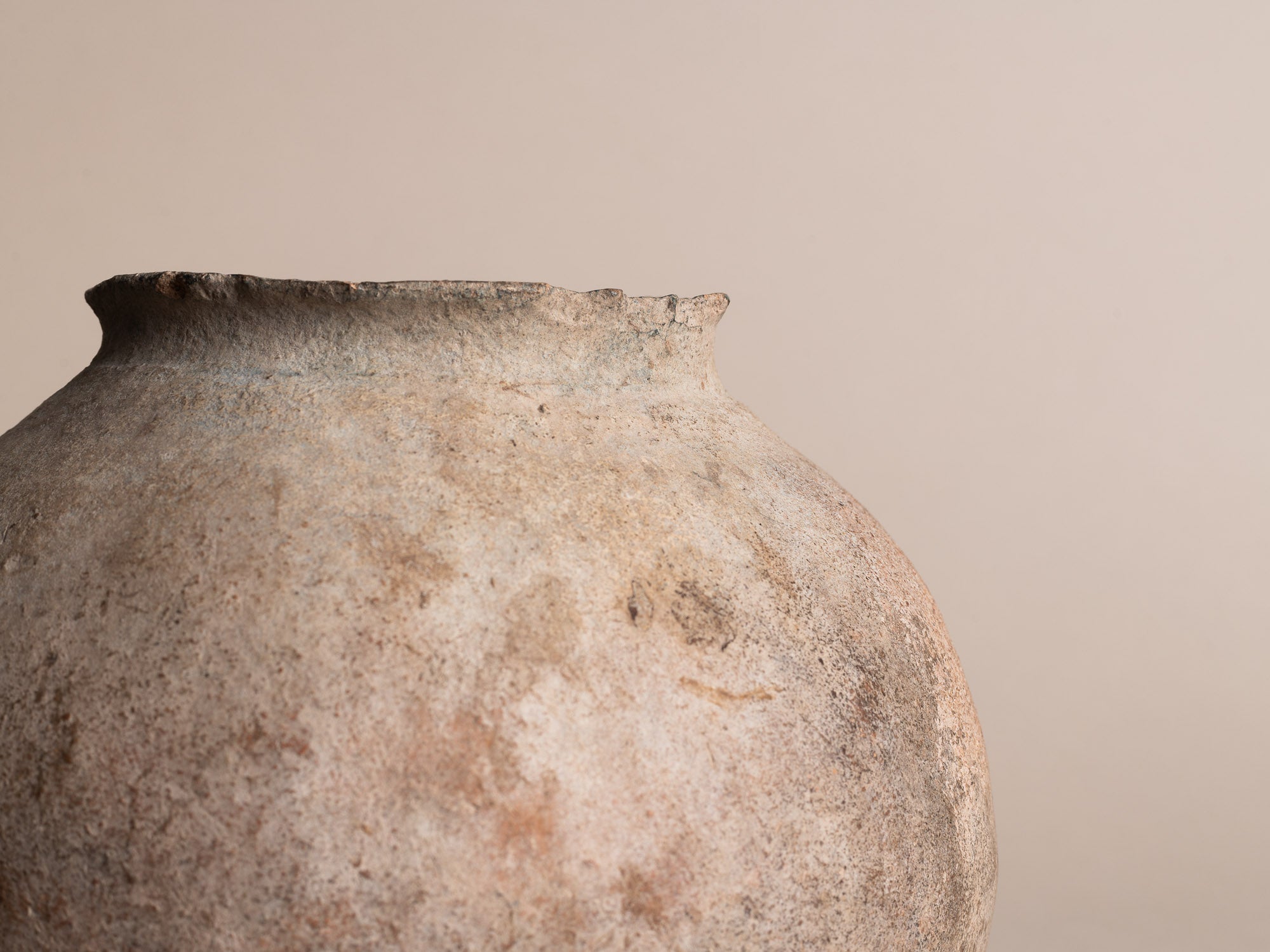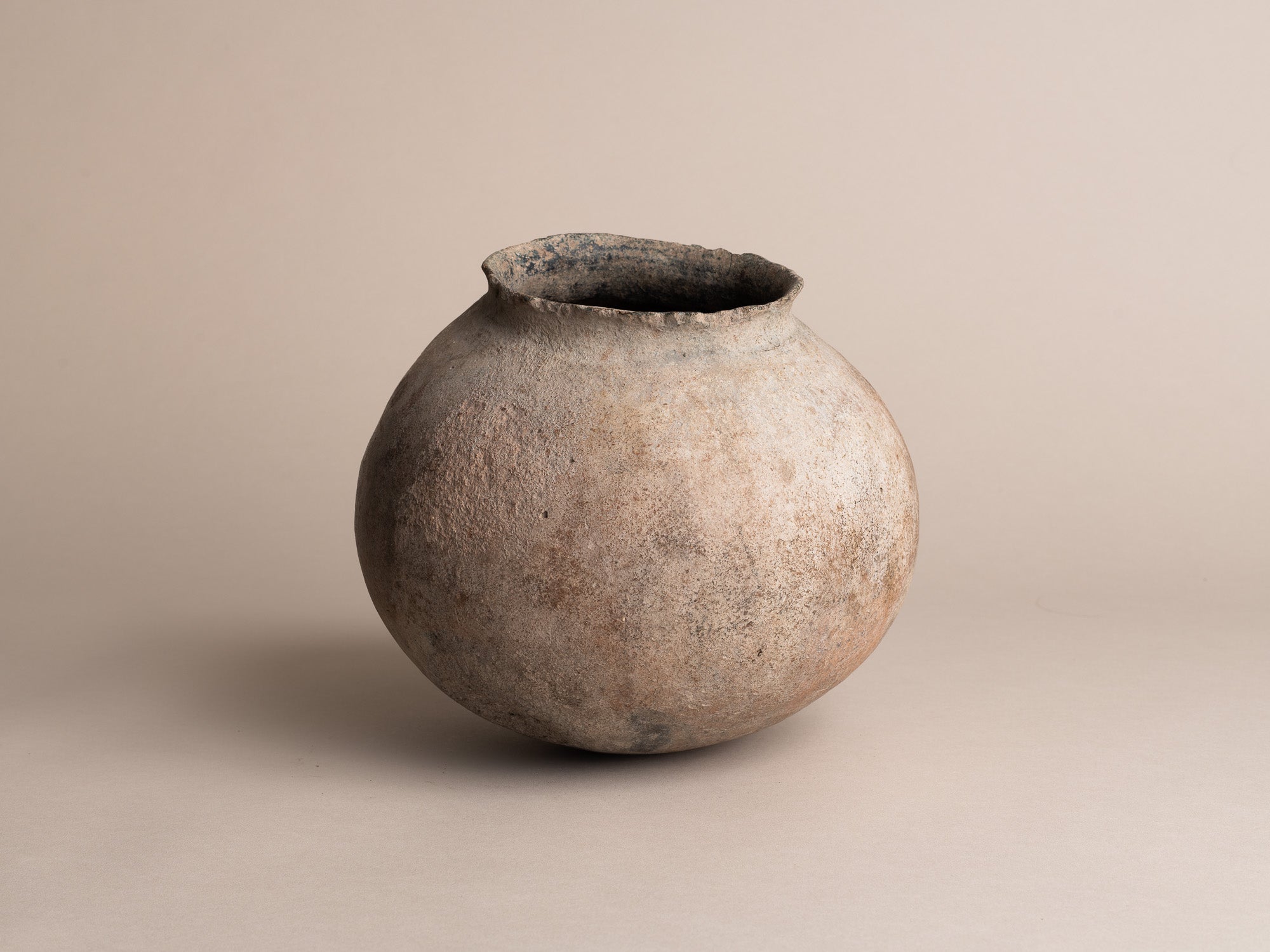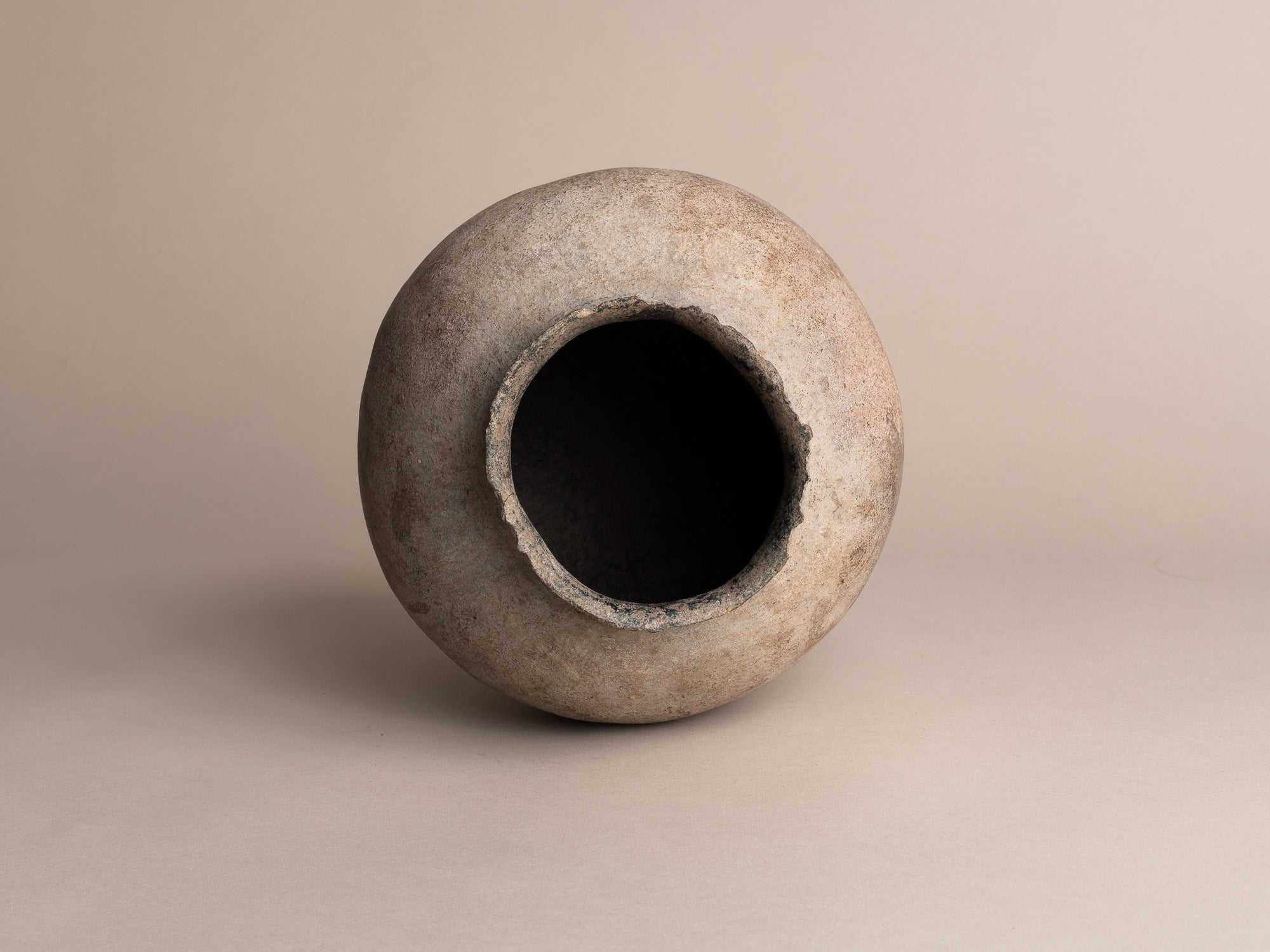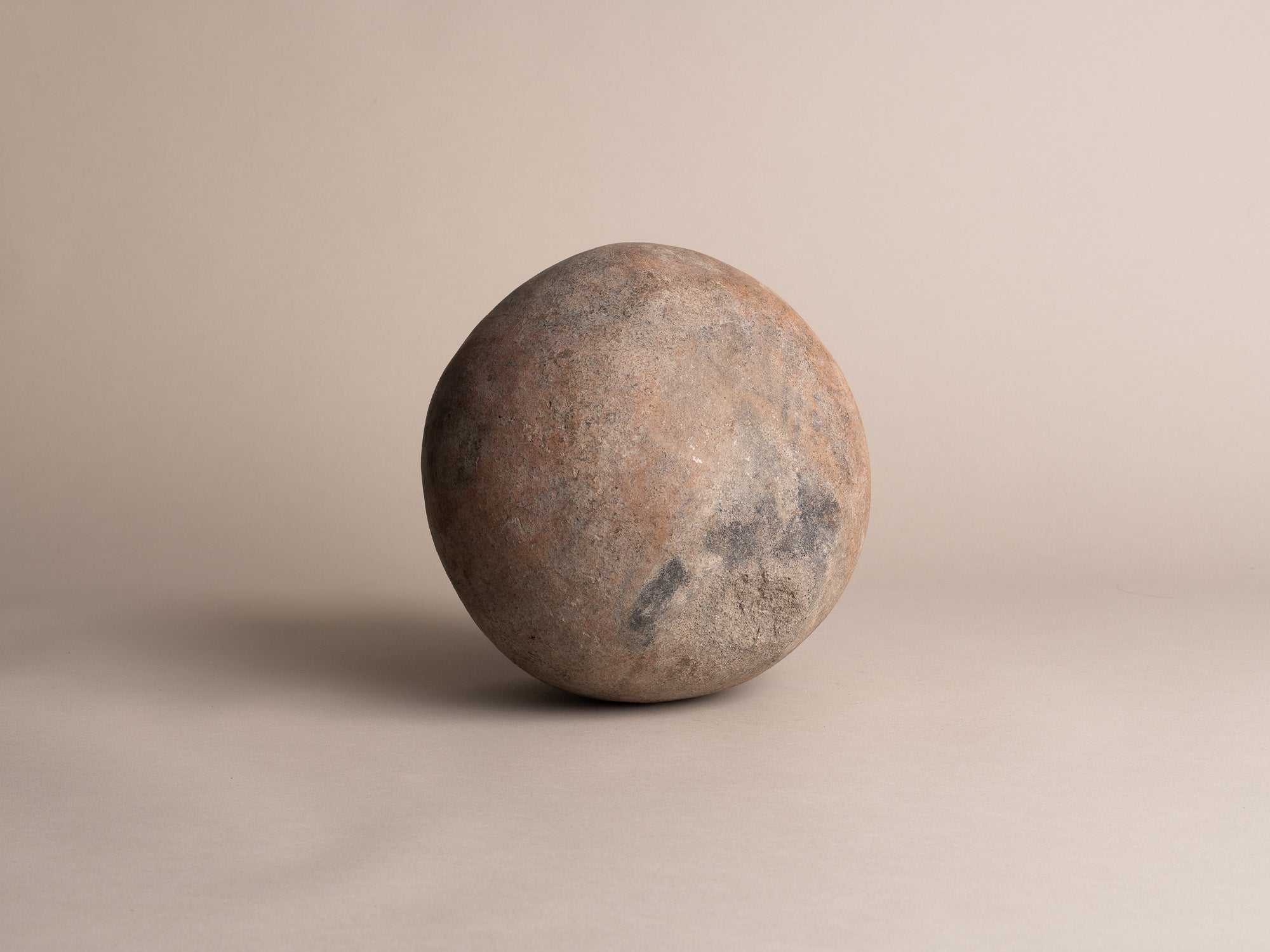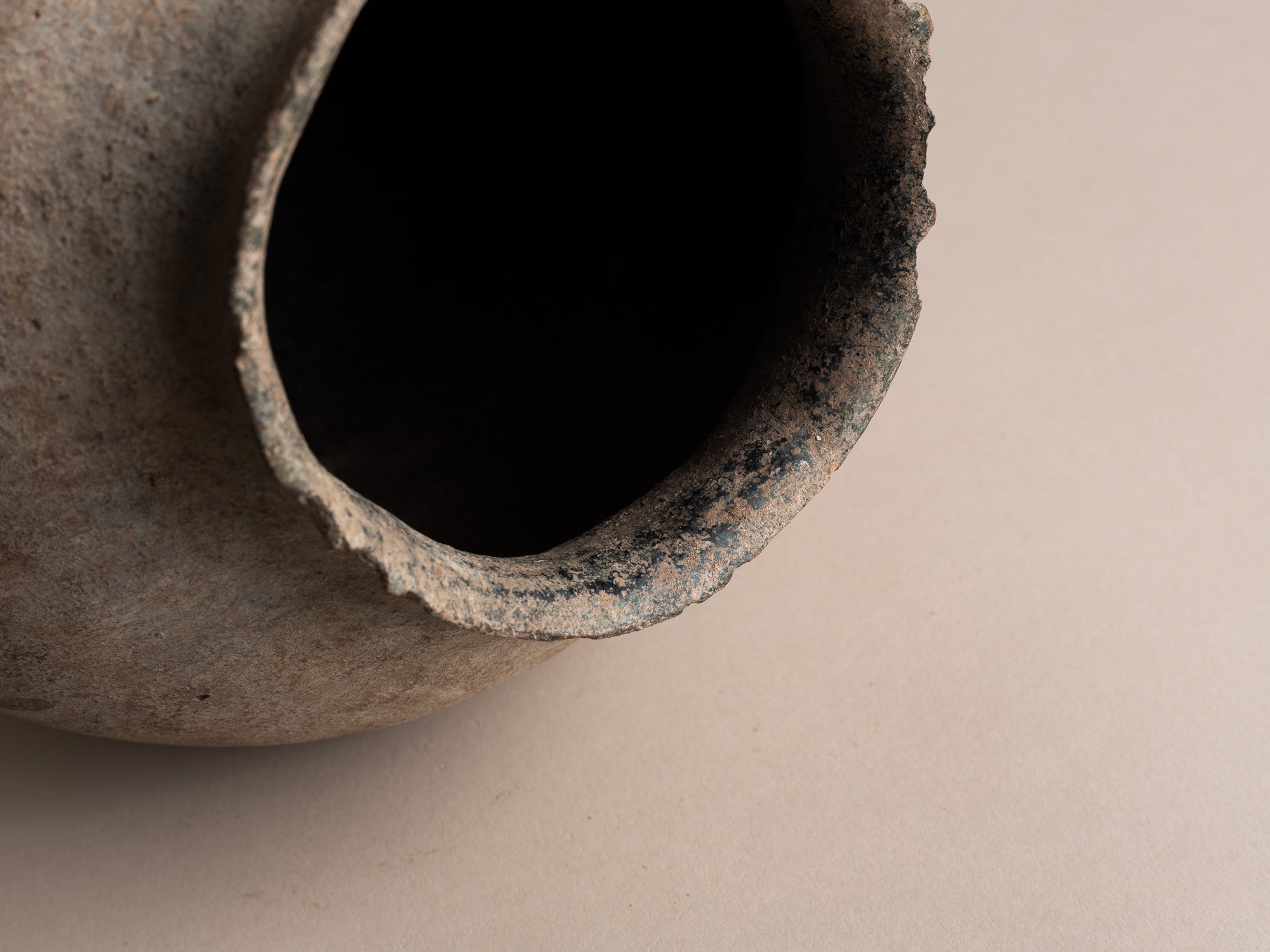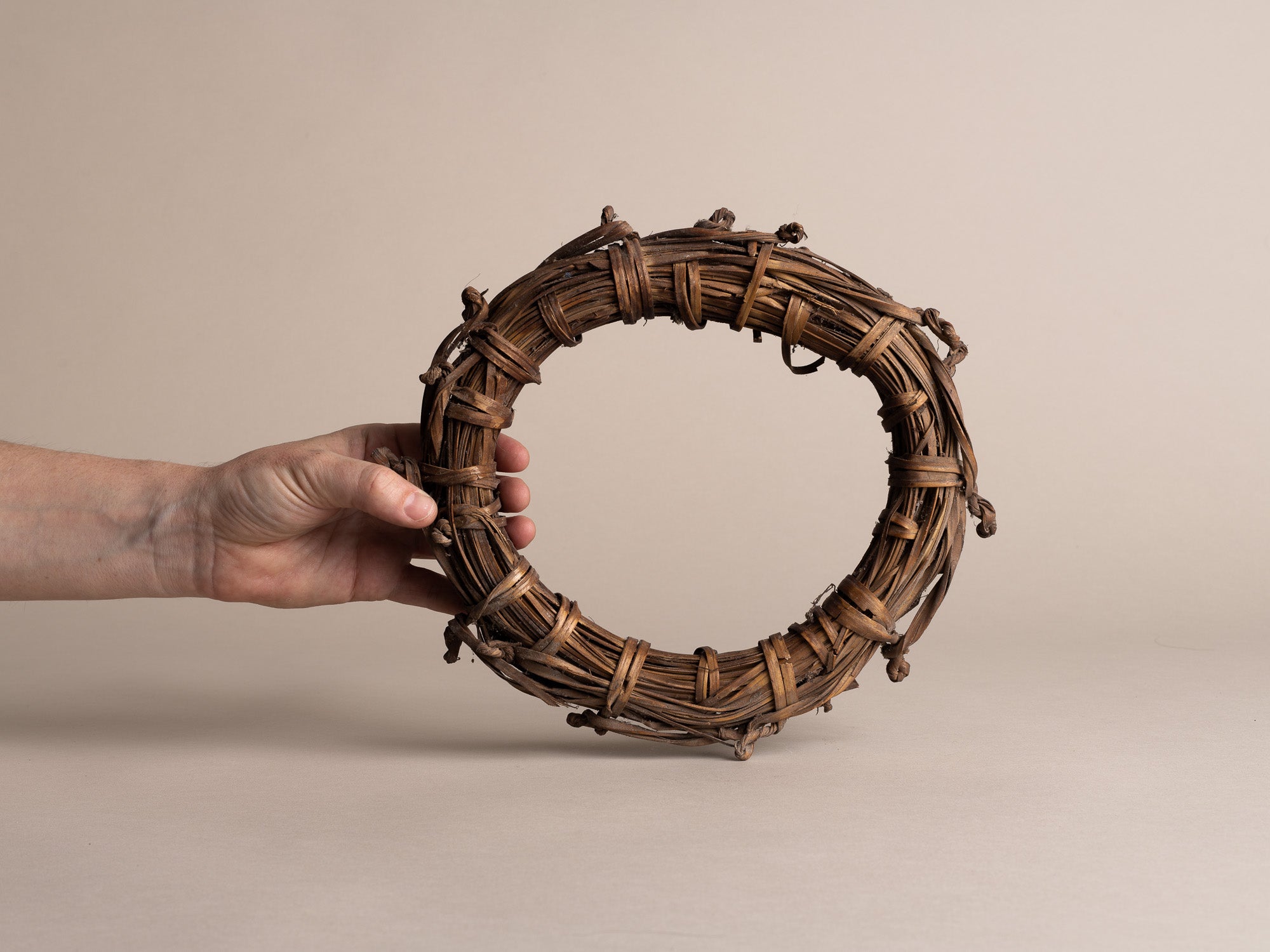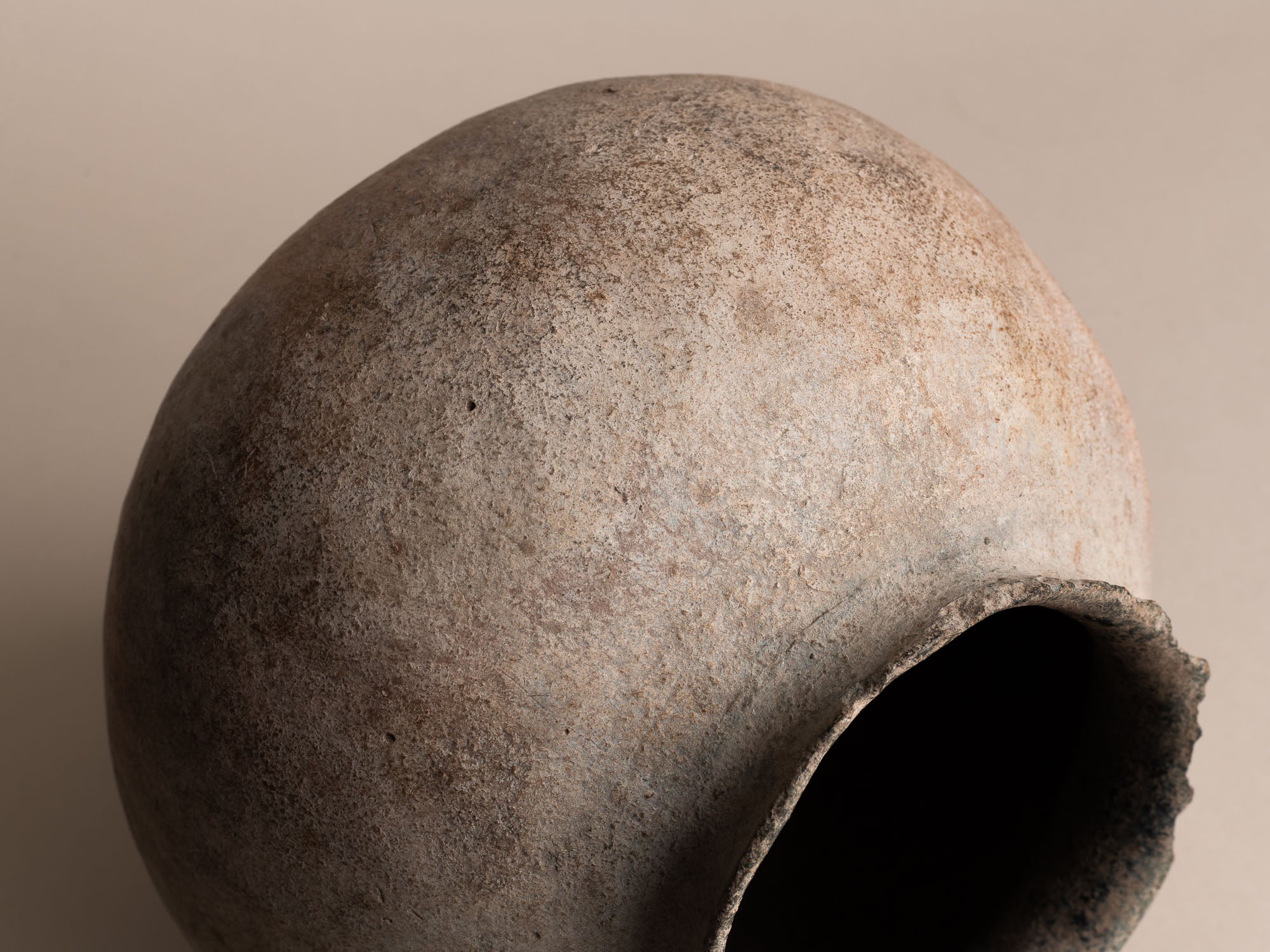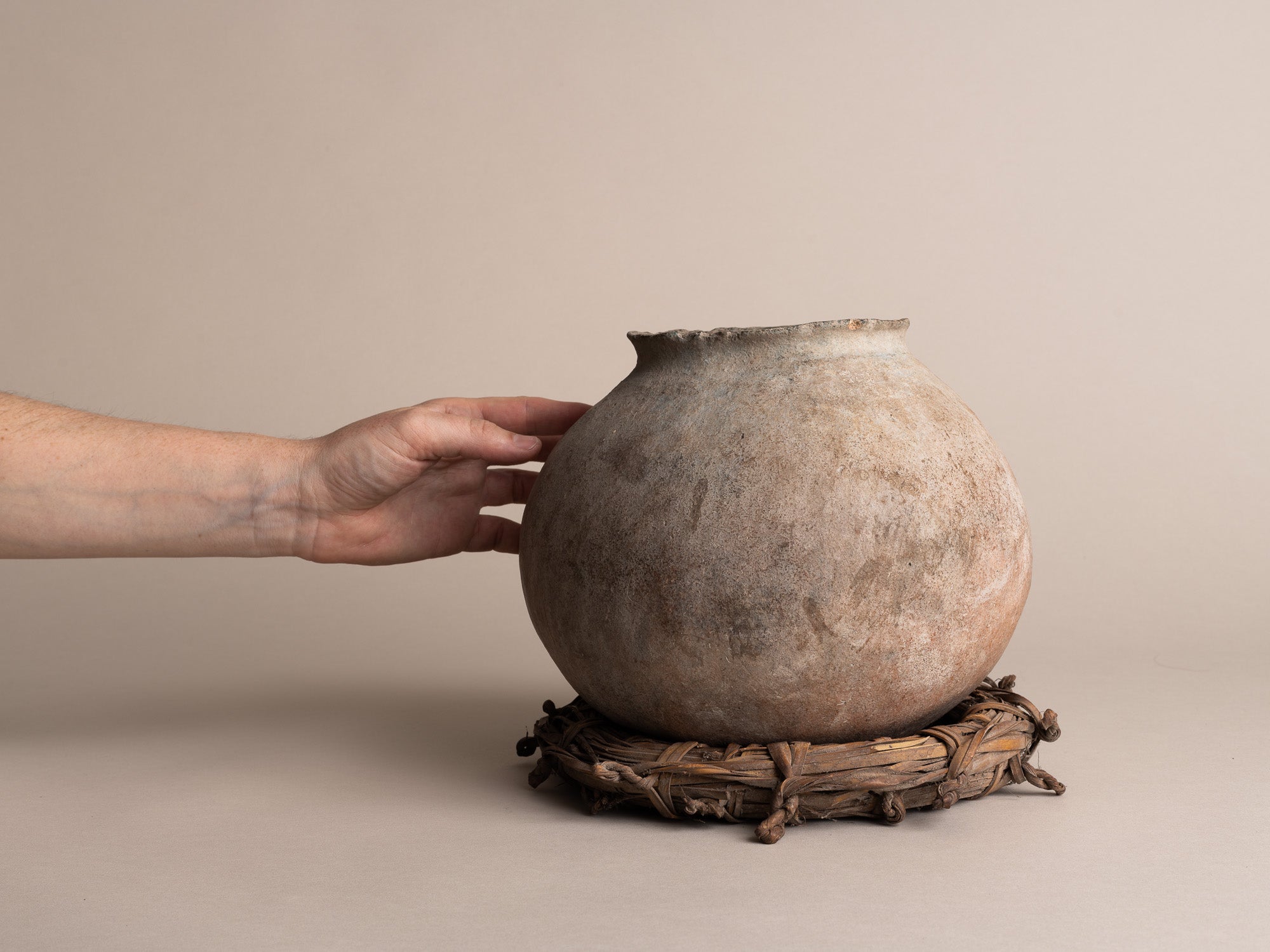 ....
Travail artisanal de l'ethnie Atoni

Vase culbuto en terre cuite montée au colombin
Intérieur partiellement teinté par l'usage ( ce type vase servait à préparer et conserver des teintures végétales notamment l'indigo )
Cuisson bois de basse température
Support en couronne de bambou tressé

Timor occidental
Première moitié du XXe siècle
Pièce collectée dans les années 1970

Dimensions
H 23 x Ø 26 cm

Condition
Très bon état, usures d'usage
..
Craft of the Atoni ethnic group

Culbuto vase made of terracotta
Interior tinted by use (this type vase was used to prepare and preserve vegetable dyes including indigo)
Low temperature woodfiring
Weaved bamboo circular support

West Timor
First half of XXth century
Ethnographical artefact collected during the 1970s

Dimensions
H 23 x Ø 26 cm

Condition
Very good condition, usual wear
....
Les Atoni, également connus sous le nom d'Atoin Meto , d'Atoin Pah Meto ou de Dawan sont un groupe ethnique établi à Timor , dans le Timor occidental indonésien et dans l'enclave timoraise d'Oecussi-Ambeno.
Vivant dans des villages de cinquante à soixante habitants, chaque village est entouré d'une clôture en pierre ou d'arbustes, avec des champs et des cages à bétail à sa périphérie. Les maisons forment généralement un groupe circulaire ou suivent la route le cas échéant.
L'ethnographie récente a décrit leur culture remarquable par son symbolisme spatial, associé à une dichotomie entre les sexes. Le principe homme-femme est important, comme dans la dualité soleil-terre, lumière-obscurité, ouverture-fermeture, saison sèche-saison humide, extérieur-intérieur, centre-périphérie, séculier-sacré, droite-gauche, etc. Ce système symbolique configure la spatialité des maisons Atoni et l'ordre social de la communauté.
Les Atoni ont une activité d'agriculture vivrière, d'élevage (caprins, bovins et chevaux), d'exploitation du bois de santal et de culture de l'indigo.
Leur artisanat est simple, directement conditionné par des usages pratiques et cultuels.

Notre poterie est un témoignage ethnographique sublime, merveille de simplicité. c'est un vase modelé, cuit à l'étouffée à basse température et qui avait de multiples usages. Celui-ci semble avoir servi pour la fabrication de teinture d'indigo dont il conserve des traces sombres.
Son support est un merveille de tressage  végétal à base de bambou où s'articulent enroulements et nœuds en un équilibre sublime.